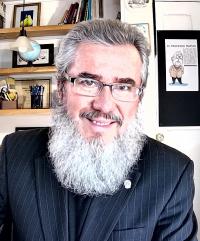 Cartoonarcadio
San José, Κόστα Ρίκα
χρήστης από August 19, 2011
2 153 585
views
437
σχόλια
25
favored
επαγγελματικά
όνομα
Arcadio Esquivel
ημερομηνία γέννησης
1959-10-01
εκπαίδευση
I have a degree in Cartooning, CEAC, Spain in 1983 and a degree in Advertising Design, Science and Arts University, Costa Rica.
τεχνηκή
All, but better Graphite and Chinese Ink.
εργαλεία/μέσα
All if possible.
επιρροές
Several artists, especially impressionists from France.
αγαπημένος χαρακτήρας/ήρωας
Lots.
Προσωπικές πληροφορίες
I'm a professor of Cartoon Art at the University of Costa Rica. I produce a TV Show call "The World of Arcadio" in channel 13, Costa Rica. I'm a Advertising Designer and I do cartoonist for several papers around the world. I always draw the comic strip called Wences that you can read all days inside this page and in 4 other continent publications. 2018 Albert Nelson Marquis Lifetime Achievement Award; DOCTOR HONORIS CAUSA, José Luis Cuevas Museum, Mexico City, Mexico, 2018.