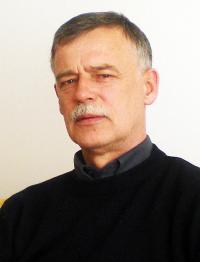 Hule
"Alles karikatur"
Wien, Αυστρία
χρήστης από January 31, 2009
348 167
views
79
σχόλια
12
favored
επαγγελματικά
όνομα
Hule Hanusic
ημερομηνία γέννησης
1953-03-16
Προσωπικές πληροφορίες


· Husejin Hanusic in the world of caricature under Pseudonim Hule known, was founded in 1953 in Bijeljina, Bosnia and Herzegovina, was born. Since 1972 he lived in Brcko, where he was involved in several schools as Teachers were active. · Since 1987 he worked in the town Zeitung Graditelj "as a cartoonist, Illustrator and technical editor. Until the outbreak of war in Bosnia, he was a member of the Journalists Society of Bosnia, and worked as a cartoonist at the newspaper "Oslobodjenje" from Sarajevo with. · His work has been in many newspapers and magazines of the former Yugoslavia published. Large part of his work were in town Zeitung Brcanske Novine published. · He took part in many exhibitions at home and abroad: Slav. Brod, Virovitica, Sarajevo, Tuzla, Brcko, Belgrade, Kragujevac, Zajecar, Munich, Montreal, Ankara, Istanbul, Gabrovo, Vienna, etc. · 8 separate exhibitions in Bosnia and abroad Since 1992, after the expulsion from Brcko, Bosnia, works and he lives in Vienna. His works were among others also in the prestigious Vienna newspaper Die Presse published. · Currently he is at the "Academy of Fine Arts in Vienna.