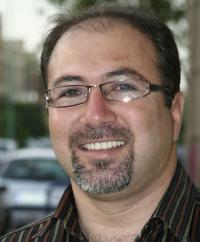 Saeedsadeghi
Jahrom, Ιράν
χρήστης από May 11, 2011
www.saeedartoon.blogfa.co...
17 593
views
42
σχόλια
9
favored
Η γαλαρία του/της Saeedsadeghi
(4)


επαγγελματικά
όνομα
Saeed Sadeghi
ημερομηνία γέννησης
1974-04-21
Προσωπικές πληροφορίες


Born in 1974 Jahrom, Iran .B.A in painting from Tehran Art University , Art teacher. Activity in painting ,Graphic design and Cartoon. Participation and prizes in international competitions. A cartoonist in national newspaper and magazines. The representative of FECO in Jahrom .