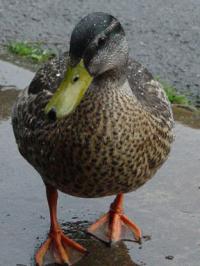 noodles
Williamsville, Ηνωμένες Πολιτείες της Αμερικής
χρήστης από September 01, 2008
www.scottscartoons.com
1 258 345
views
185
σχόλια
31
favored
επαγγελματικά
όνομα
Scott Breier
εκπαίδευση
bachelors degree in fine art from the university at Buffalo
τεχνηκή
Ink on bristol board.
εργαλεία/μέσα
photoshop to shade and color
επιρροές
Gary Larson, Bill Watterson, Charles Schultz, The Simpsons, Mike Judge, Steven Wright......
Προσωπικές πληροφορίες
I work in retail as a manager and buyer at a health food store. Cartooning is a hobby of mine, but I would like to someday make a living at it.