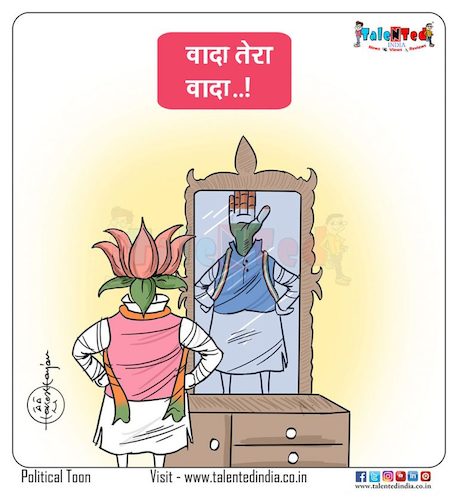 378
All the scars of a bag ...

0
Applause

του/της
Talented India
on November 22, 2018
As election enthusiasts are increasingly, there is a growing competition in all the political parties. This competition is far away from reality to make false promises. The gap between the promises of political parties and their work is increasing steadily. This is causing frustration among ordinary people. The credibility of political parties has reached its lowest level and is rapidly declining. The cartoonist's view on this issue.
Περισσότερα από αυτόν τον χρήστη Talented India

Terror on dem...

What to say now?

excavation mo...