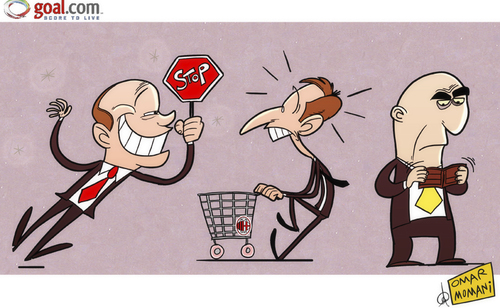 2365
Berlusconi vetoes AC Milan summe

1
Applause

του/της
omomani
on August 03, 2012
It turns out AC Milan owner Silvio Berlusconi is a spoilsport.

Just after raking in close to €60 million (£47m) from the sale of influential pair Zlatan Ibrahimovic and Thiago Silva, an appetite-whetting shopping spree was expected in Milan.
However, Berlusconi has told those involved that no such flirting with the market will now take place as the cash was needed to balance the books at the San Siro outfit – with the club instead needing to nuture young talent in order to survive.

"The economic situation no longer allows for the shopping sprees of the early '90s," the former Italian Prime Minister told Milan Channel.

"We cannot buy well-established players, such as those that characterised the transfer campaigns of recent years.

"We must build a great team from the youngsters. Barcelona have done it like this. And remember that Milan also started like this, with [Paolo] Maldini, [Franco] Baresi, [Alessandro] Costacurta."
Περισσότερα από αυτόν τον χρήστη omomani