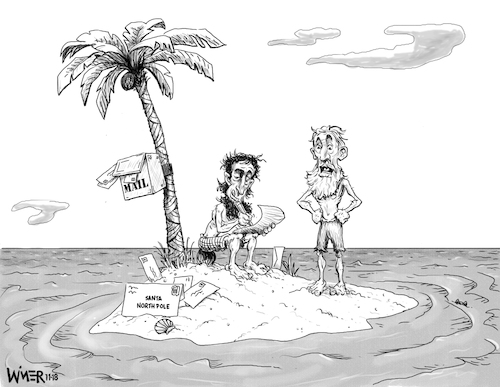 967
Create a Caption Wishlist

2
Applause

του/της
karlwimer
on November 26, 2018
Time again for "Create Your Caption Contest" for my friends at Beau Ties, Ltd. Every month I create a new cartoon with a missing caption. Go to www.beautiesltd.com/cartoon to provide your wittiest caption for this Christmas wishlist themed toon for a chance to win a sharp, handcrafted bowtie, by some of the best in the business!
Ενημέρωση & Πολιτισμός » Traditions Holidays & Traveling Historical
Περισσότερα από αυτόν τον χρήστη karlwimer

Election Smoke

Dan Issel Nug...

Memorial Day 09