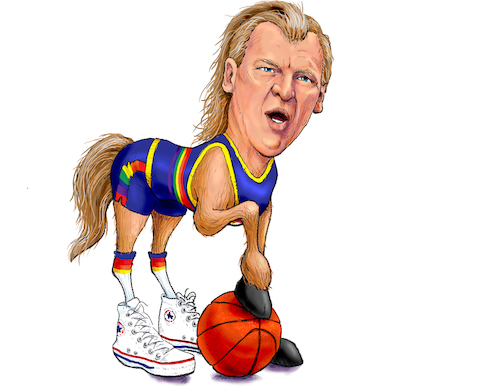 1263
Dan Issel Horse

2
Applause

του/της
karlwimer
on November 23, 2017
Published in Mile High Sports Magazine (see earlier post), this stands alone pretty well, too. Afficionados of NBA basketball, they will recognize Denver Nuggets Dan Issel as "The Horse" from many decades ago.
Αθλητικά » Ball Sports Other Sports
Περισσότερα από αυτόν τον χρήστη karlwimer

DU Sports Don...

Market and Re...

Nacchiopoly