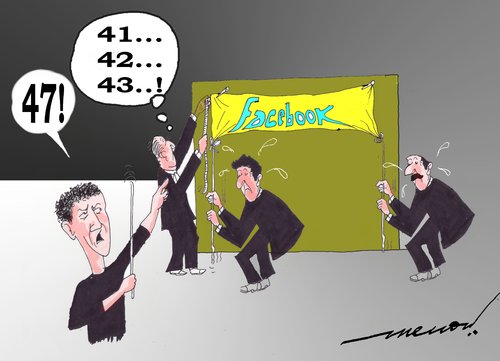 1249
Height of Ego

0
Applause
του/της
kar2nist
on April 02, 2014
toonpool wrote in a facebook post today about Facebook CEO Mark Zuckerberg:
"Mark was really angry that toonpool.com's navigation bar was 47 pixel high, and Facebook's bar was not. He employed hundreds of pros to work on the height of Facebook's navigation bar, but even these guys couldn't satisfy him. It was never high enough for him."
Ενημέρωση & Πολιτισμός » Internet
Περισσότερα από αυτόν τον χρήστη kar2nist

Thwated thou...

Hit didnt Miss

End Game