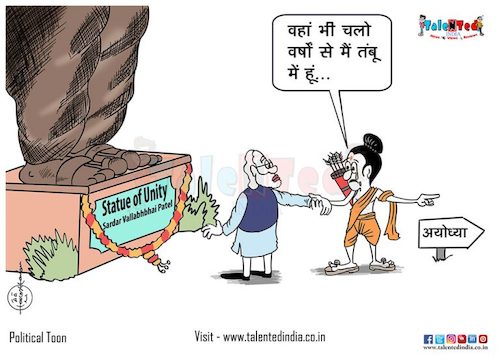 710
How long will my ram stay out ..

0
Applause

του/της
Talented India
on November 01, 2018
Sardar Vallabh Bhai Patel's 182 meter high statue of Statue of Unity was inaugurated today ie 31st on his birth anniversary. Prime Minister Narendra Modi himself unveiled the world's highest statue of 'Statue of Unity'. This time Ram temple issue is also in discussion. Cartoonist's view of these two issues.........