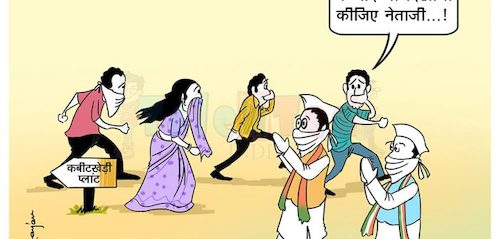 610
If we want votes come also in...

0
Applause

του/της
Talented India
on November 22, 2018
In Madhya Pradesh, there was a stir in the gas leakage late Tuesday evening in Indore. This gas came out from the treatment plant of the Municipal Corporation located in Kabitkhera. In the evening when people started having problems breathing, people gave it to the responsibilities. Leaders of different parties also reached the spot. Cartoonist's view on this issue
Πολιτικά » National/Domestic Elections Taxes Environment Other Politicians
Περισσότερα από αυτόν τον χρήστη Talented India

Cartoon On Rain

Today Cartoon...

Today Cartoon...