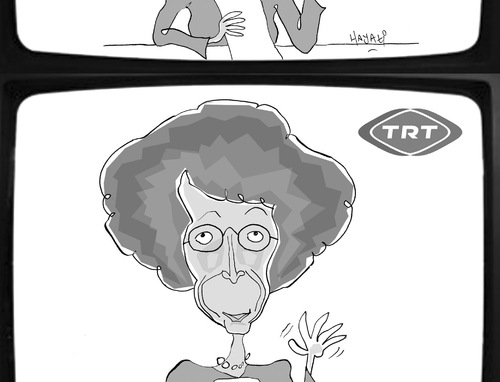 3377
Jülide Gülizar

του/της
Hayati
on March 15, 2011
Jülide Gülizar
FIRST ANCHORWOMAN OF TRT, JÜLIDE GÜLIZAR DIES
One of the first presenters and anchorwomen of TRT and Turkey, Jülide Gülizar, a senior broadcaster, writer and trainer has died in Ankara.

Born in Adana in 1929, Jülide Gülizar after graduating from the Ankara University Law School started working at Ankara radio in 1956.

Jülide Gülizar worked very hard for Turkish to be spoken correctly and set an example to young generations encouraging them to speak good and standard Turkish and had many of her students recruited by radio and television stations across Turkey.

The pioneer of many "firsts" in Turkey in broadcasting while she worked for TRT, Gülizar went from strength to strength with her conscientious approach in using Turkish and her interesting programmes and was also the recipient of many awards.

Having retired from TRT in 1982, Gülizar continued her struggle for Turkish to be spoken in a politically correct way all her life.

Working as presenter and trainer in various news agencies and broadcasting organizations as well as publishing houses, Gülizar also wrote books among them "One Subject, One Guest", "Where are you going Türkçe", "Radios of Turkey Calling", "The News is over, now some dance music", and "Life, Thank You."

Jülide Gülizar who was until recently presenting a TV programme she compiled herself, had been in hospital having treatment for pneumonia.

She passed away late last night at the Hacettepe University Medical Faculty Hospital.
Ενημέρωση & Πολιτισμός » TV & Broadcasting
ilktelevizyonjournalistinfernsehsprecherwriterancorwomanspikertuerkceankaratrtgülizarjülidekadinhayatiboyacioglu
Περισσότερα από αυτόν τον χρήστη Hayati

Spielsucht
Pressefreiheit
Der Ton macht...