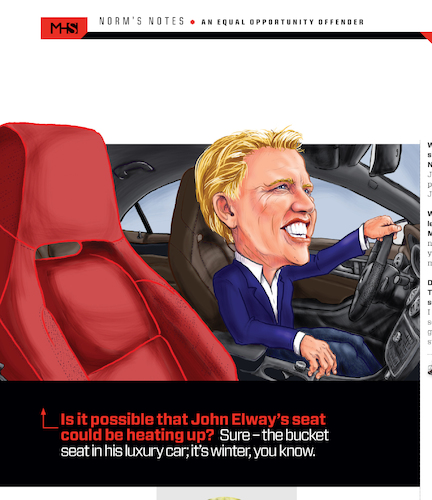 965
John Elway Not Hot Seat

2
Applause

του/της
karlwimer
on December 11, 2018
My latest illustration/toon in Mile High Sports Magazine. Another frustrating season for the Denver Broncos. Ever the optimist, I'll gladly cling to their tiny chance of winning out and making the playoffs. But reality says no and heads will roll, except for one guy...John Elway. Football hero here in Denver for his play as quarterback, but mixed results as the General Manager.
Αθλητικά » Soccer/Football Ball Sports Other Sports
Περισσότερα από αυτόν τον χρήστη karlwimer

EU team issues

Elitist Socce...

Face Plant