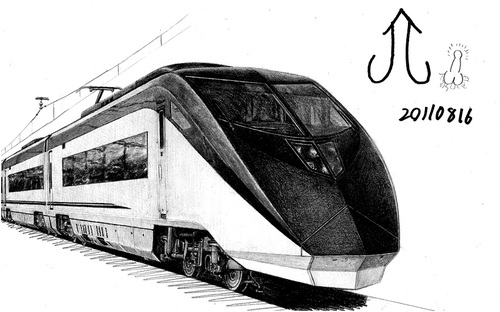 3425
Keisei SUKEBE Liner!!

7
Applause

του/της
Teruo Arima
on August 17, 2011
Keisei AE Series was manufactured as new Keisei Skyliner. When the new Keisei route between Tokyo and Narita Airport opened in July, 2010, it began commercial operation. AE Series max speed is no less than 160km/h and is faster than Narita Express. There are many repeated rival route among railway companies around Tokyo and Osaka. I hate Japanese aircrafts but I like many Japanese train series as it has high technology and individualistic cool design. Teruo Arima Official Web Site http://tarima.lolipop.jp/
Εκπαίδευση & Τεχνολογία » Traffic & Space Flight
Περισσότερα από αυτόν τον χρήστη Teruo Arima
beautiful girl

Ritsuko Matsuda

Sex android...