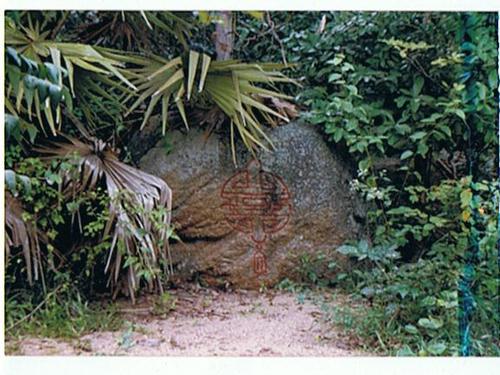 3018
King Rama V Initials

του/της
RnRicco
on October 01, 2010
After Danny's (KRINISTY ART)request - here are some pictures of my world travels! ***************************** KRINISTY ART on Toonpool you will find here: http://www.toonpool.com/artist/krinisty_12755 and under her Webside: http://www.krinistyart.weebly.com/index.html
******************************
King Rama V = Chulalongkorn > Phra Bat Somdet Phra Poramintharamaha Chulalongkorn Phra Chunla Chom Klao Chao Yu Hua or Rama V (20 September 1853 – 23 October 1910) was the fifth monarch of Siam under the House of Chakri. He was known to the Siamese of his time as Phra Phuttha Chao Luang - The Royal Buddha. He is considered one of the greatest kings of Siam. His reign was characterized by the modernization of Siam, immense government and social reforms, and territorial cessions to the British Empire and French Indochina. As Siam was threatened by Western expansionism, Chulalongkorn, through his policies and acts, managed to save Siam from being colonized. All his reforms were dedicated to Siam's insurance of survival in the midst of Western colonialism, so that Chulalongkorn earned the epithet Phra Piya Maharat - The Great Beloved King.
Φύση » Plants Forest Universe Planet Earth Discoveries Nature Protection
Περισσότερα από αυτόν τον χρήστη RnRicco

POTALA PALACE...

STRANDED

Quebrada de...