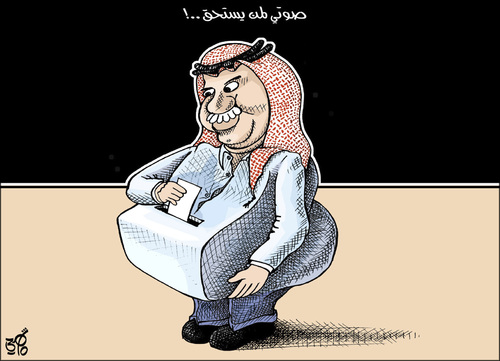 3549
My Vote for who deserve

του/της
samir alramahi
on October 25, 2010
Jordanian Government launched a campaign Encourage citizens
to vote for those who deserve. wihle the new law for elections is similar to the old law wich Produced a weak Parliament, Was dissolved Before the end of its official legal Session.
Πολιτικά » Elections Third World Democracy
Περισσότερα από αυτόν τον χρήστη samir alramahi

Jordanian Casino

Befor and Aft...

Arab summit -...