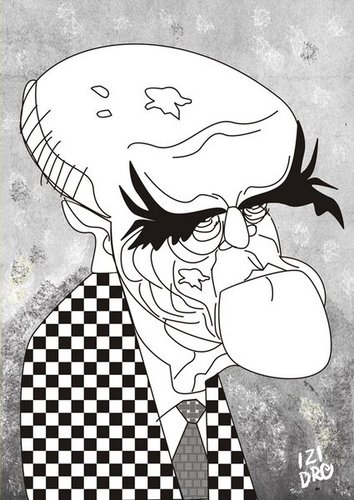 3910
Oscar Niemeyer

του/της
izidro
on June 01, 2010
Oscar Ribeiro de Almeida Niemeyer Soares Filho (born December 15, 1907) is a Brazilian architect specializing in international modern architecture. He is a pioneer in exploring the formal possibilities of reinforced concrete solely for their aesthetic impact.

His buildings are often characterized by being spacious and exposed, mixing volumes and empty space to create unconventional patterns and often propped up by pilotis. Both lauded and criticized for being a "sculptor of monuments" [1], he has been praised for being a great artist and one of the greatest architects of his generation by his supporters [2]. His works include public buildings designed for the city of Brasília, and the United Nations Headquarters in New York City (with others).
Περισσότερα από αυτόν τον χρήστη izidro

No war

Comicstrip Su...

CARTOON GAME...