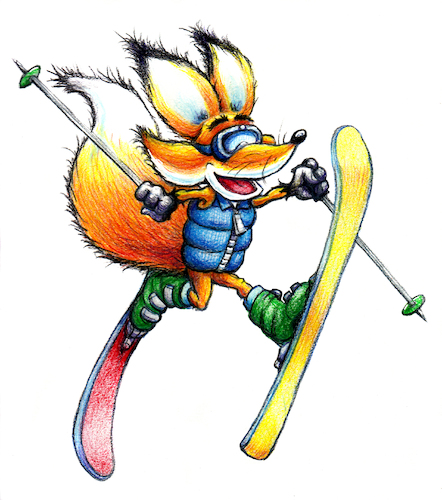 1456
Sammy Daffy Ski Jump

1
Applause

του/της
karlwimer
on April 07, 2017
Ninth year featuring Sammy on skis for the Adaptive Spirit charity that supports the US Paralympic Ski Team. I've been creating a helmet sticker and a coloring book and other illustrations to help support their marketing and fundraising efforts. Always rewarding and fun!
Αθλητικά » Winter Sports Fun Sports
Περισσότερα από αυτόν τον χρήστη karlwimer

Czech Lacrosse

Christmas Lis...
Adaptive Spirit