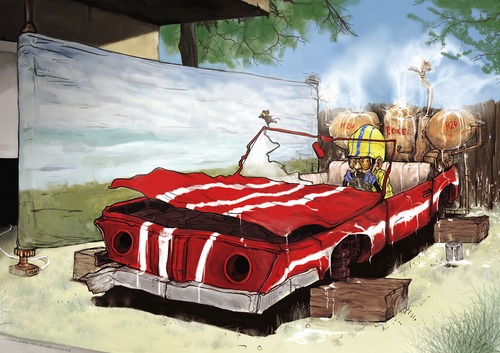 4060
Speed freak
του/της
cosminpodar
on November 22, 2010
Boy genius inventor that wants to race very badly, and he turns his dad's junk into a race car and he invents a moving background that gives him the sensation of speed. He is joined by a small friend that helps make the scene even funnier. Here is speed freak, it was for a contest, enjoy.
Εκπαίδευση & Τεχνολογία » Science
Περισσότερα από αυτόν τον χρήστη cosminpodar

Tom Waits

Red hot chili...

Amanda S...