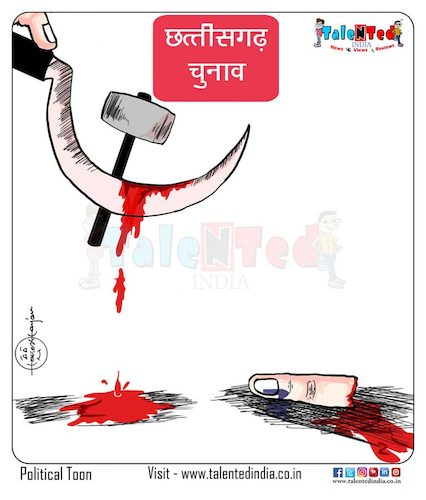 391
Terror on democracy ...

1
Applause

του/της
Talented India
on November 12, 2018
In Chhattisgarh, 47% voting was recorded for 18 seats in the first phase of assembly elections till 3 PM. On the other hand, there is an encounter between Naxalites and security forces in Bidipur based Bijapur, in which two cobra jawans have been injured. Cartoonist's view on this issue
Πολιτικά » Elections Politicians
Περισσότερα από αυτόν τον χρήστη Talented India

Today Cartoon...

Cartoon On Rain

Unless the el...