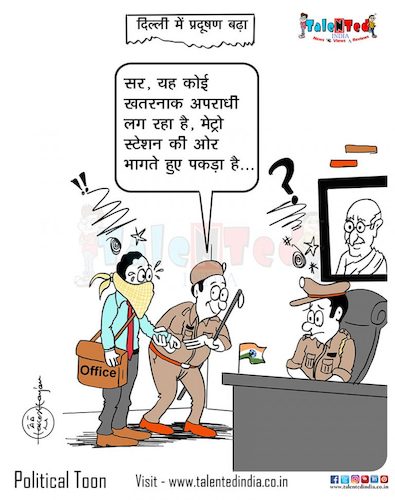 539
Tie a cloth on the face!

0
Applause

του/της
Talented India
on November 10, 2018
There is a serious situation in Delhi and its adjoining areas. The level of pollution continues to increase there. Even after the government's efforts, people are unable to breathe in relief. After Diwali, where there was a shortage of pollution, the pollution increased. The cartoonist's view on this issue.
Πολιτικά » Health Other Politicians