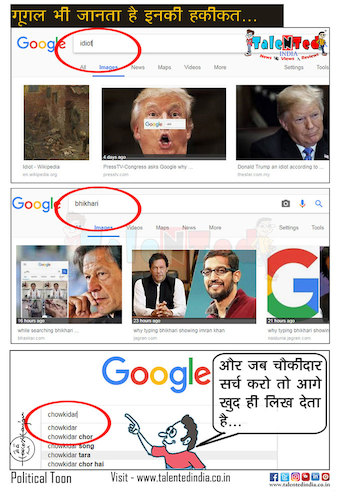 520
Today Cartoon On Google Search

0
Applause

του/της
Talented India
on December 19, 2018
On the writing of idiot in English on Google, the picture of Pakistan Prime Minister Imran Khan comes out when writing to US President Donald Trump and bhikhari (bhikhari). Now when writing chokidar on Google, the thief is automatically written. Cartoonist Looks On This Issue.
Πολιτικά » Elections Technology Education Other Politicians
Περισσότερα από αυτόν τον χρήστη Talented India

Swearing promise

Talented Indi...

Today Cartoon...