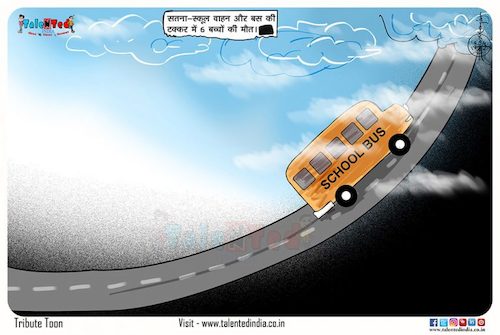 716
Tribute to all the dead ...

1
Applause

του/της
Talented India
on November 23, 2018
In the Satna district of Madhya Pradesh, there was a time for some families on Friday morning. 8 dead, including 7 children in a serious road accident in the city in the morning The collision school took place between the vehicle and the bus. Tribute to all the dead people on behalf of Talent India.