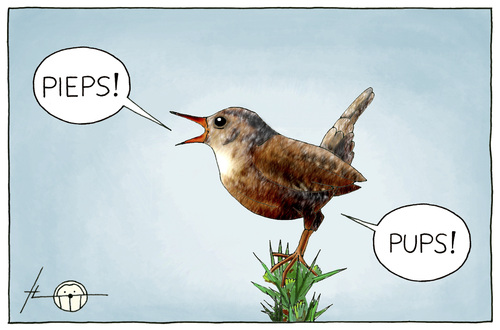 8388
Ups!

του/της
badham
on May 05, 2010
μεταφράσεις
(1)
προσθήκη
Αγγλικά του/της badham
'It's similar to "Peep!" and "Poop!", but the german "Pups!" is an onomatopoetic variant for a fart, not for poop. So for an english version I have to add a little detail ;).'
BattleBox
this Cartoon participates in the toonBattles

Geld macht sexy?
NO
Περισσότερα από αυτόν τον χρήστη badham