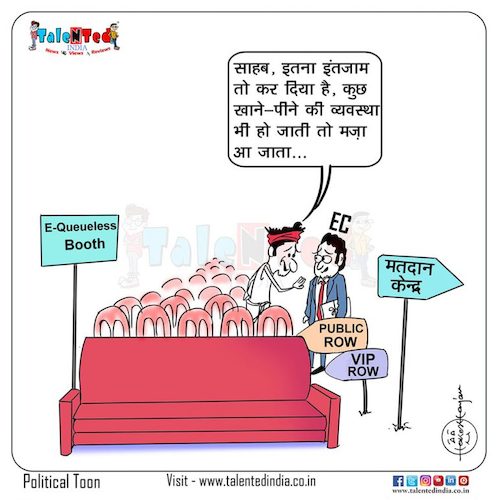 554
What about the general public?

0
Applause

του/της
Talented India
on November 28, 2018
During the review of election preparation in MP, Bhopal collector Sudam Khade said that e-culled booths are being constructed. In this, the voters will be able to vote for the appointment by sitting in the house. Sopha chairs will also be kept at these centers. Cartoonist's view on this issue
Πολιτικά » Elections Politicians
Περισσότερα από αυτόν τον χρήστη Talented India

Virats Vira...

Life-saving o...

Cartoon On GST