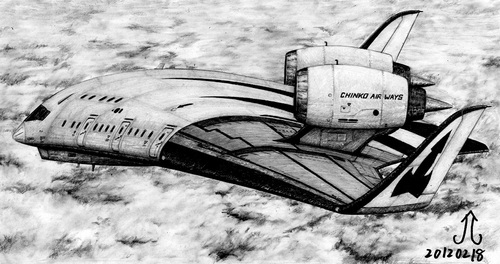 3599
imaginary BWB aircraft!!!

4
Applause

του/της
Teruo Arima
on February 19, 2012
I drew imaginary blended wing body airliner: 'CHINKO AIRWAYS' version!!!
I always copy detailed picture when I draw aircraft or train. But every now and then, I design and draw imaginary vehicle.
Εκπαίδευση & Τεχνολογία » Traffic & Space Flight
Περισσότερα από αυτόν τον χρήστη Teruo Arima

Airbus A340

Nice design f...

Mitsubishi Fu...