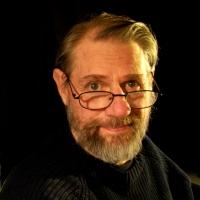 mdouble
"Smart Monkeys Get the Best Fruit"
Paisley, Ontario, Καναδάς
χρήστης από February 20, 2008
349 326
views
87
σχόλια
10
favored
επαγγελματικά
όνομα
Marvin Double
ημερομηνία γέννησης
1950-07-06
εκπαίδευση
Attended Columbus College of Art and Design
τεχνηκή
Mixed Media, Computer Graphics, Pencil, Pen, Water Color
εργαλεία/μέσα
Pencil, Various Markers, Pen and Ink, Computer Graphics / Corel Draw, Photoshop, Gimp
επιρροές
Anyone that draws paints or writes
αγαπημένος χαρακτήρας/ήρωας
Hagar the Horrible
Προσωπικές πληροφορίες


I'm a writer, artist and photographer. Currently retired but still busy with various projects. Personal interests include organic gardening as well as various environmental issues. I am a long time vegan, and spiritual seeker.