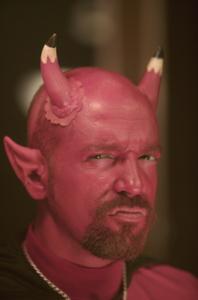 mwhite64
""if it's not fun I'm not doing it""
Sarasota Florida, Ηνωμένες Πολιτείες της Αμερικής
χρήστης από August 13, 2008
michaelwhiteart.biz
196 778
views
27
σχόλια
3
favored
επαγγελματικά
όνομα
Michael White
ημερομηνία γέννησης
1964-04-24
εκπαίδευση
Ringling College of Art '82-'85
τεχνηκή
versatile
εργαλεία/μέσα
all medium
επιρροές
Winsor McCay, Will Eisner,Frank Frazetta, Berni Wrightson, Austin Bgiggs, Frank Brunner, Mark Schultz, Jeof Darrow, Alex Ross and John William Waterhouse,
αγαπημένος χαρακτήρας/ήρωας
"Little Nemo in Slumberland" by Winsor McCay
Προσωπικές πληροφορίες


Well, let's see..... I'm a commercial artist specializing in cartoon and caricature art. I'm a graduate and I teach at the Ringling College of Art in Sarasota Florida. I make most of my living off of doing live caricature work for parties and events and then spend my spare time making my own original comics while also painting landscapes from my travels. Career wise, I've worked for Marvel, DC and Topps Comics. I've also done work for Mars Candy Company, Coca-Cola, Amoco Oil, and Delta Airlines. If you ever come to Sarasota and go to the Ringling Art Museum you will get a copy of the map I illustrated for them. Other than all that, I'm an award winning member of the NCN, National Caricaturists Network. I love my life. I enjoy the Florida life style, riding my bike and driving my 63' Chevy down to the nearby beaches. I collect silver age comic books and love to dance. I believe in having fun but I'm the most professional person I know.