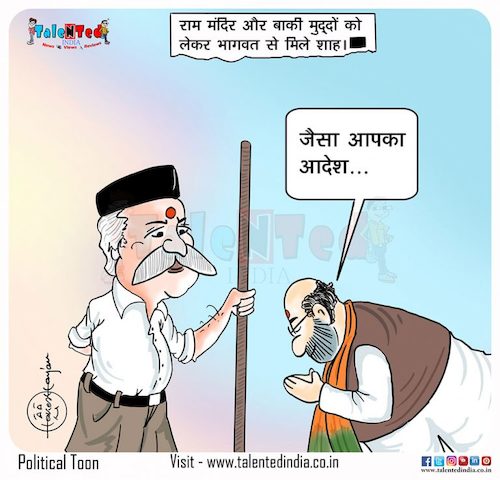 412
It is important to ask ...

0
Applause

του/της
Talented India
on November 02, 2018
On Thursday, at two o'clock in the afternoon, discussing the meeting going on in Thane's Bhayandar, he visited the Sangh chief Mohan Bhagwat in Rambhau Mahalagi Prabodhini of Mumbai. During the visit, several issues were discussed between the two. Cartoonist's view on this issue..........