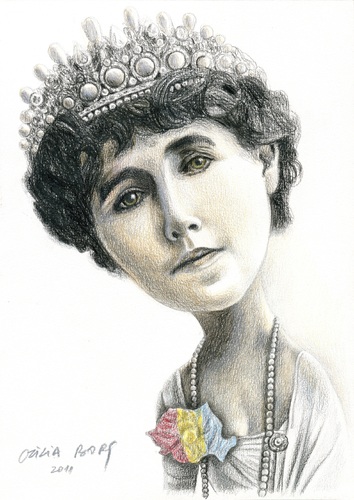 6032
Queen Maria of Roumania

του/της
Otilia Bors
on October 02, 2011
Marie of Romania (Marie Alexandra Victoria, previously Princess Marie of Edinburgh; 29 October 1875 – 18 July 1938) was Queen consort of Romania from 1914 to 1927, as the wife of Ferdinand I of Romania. She was born on 29 October 1875 at Eastwell Park in Kent, the eldest daughter of Prince Alfred, Duke of Edinburgh, and Grand Duchess Maria Alexandrovna of Russia. Her father was the second-eldest son of Queen Victoria and Prince Albert. Her mother was the only surviving daughter of Alexander II of Russia and Maria Alexandrovna of Hesse.
Διάσημα Πρόσωπα » Writers Celebrities
Περισσότερα από αυτόν τον χρήστη Otilia Bors

Poems for kids

Doctors and ...

Ted Kennedy