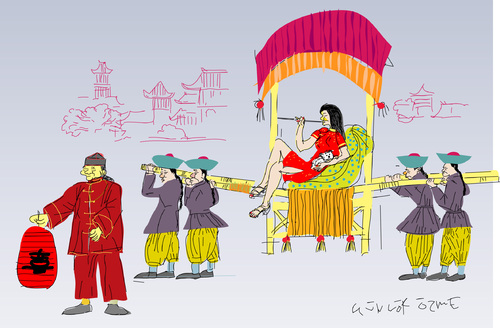 1624
Mistressville

του/της
gungor
on October 30, 2012
Old habit from Imperial China is back to New China with big scale,Center of gravity is women.
With her skill and performance some gets Ferrari ,some stil have old bicycle,Shanghai's Mistressville,second wives,massage parlor,Beauty Parlor,Call girls,Concubine, Boobs Surgery,etc.
Ενημέρωση & Πολιτισμός » Multimedia TV & Broadcasting Bars & Pubs Society Consumption Traditions Free time Lifestyle Historical
Περισσότερα από αυτόν τον χρήστη gungor

Used Organs

Empire strike...

Sydney-105