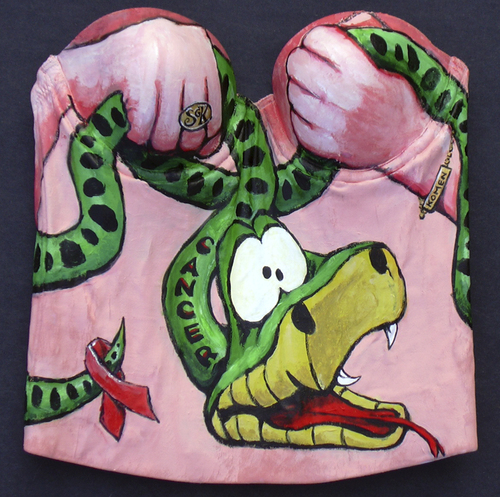 1994
Susan G. Komen auction item

1
Applause

του/της
karlwimer
on November 17, 2015
Painted bustier was an auction item for a Susan G Komen (breast cancer charity) event. Hands strangling snake/cancer. Raised more money than all the other celebrity artists who participated, including Jay Leno.
Ενημέρωση & Πολιτισμός » Society Family & Youth Lifestyle
Περισσότερα από αυτόν τον χρήστη karlwimer

Quoth the Rav...

Heenes Ark

Memorial Day ...